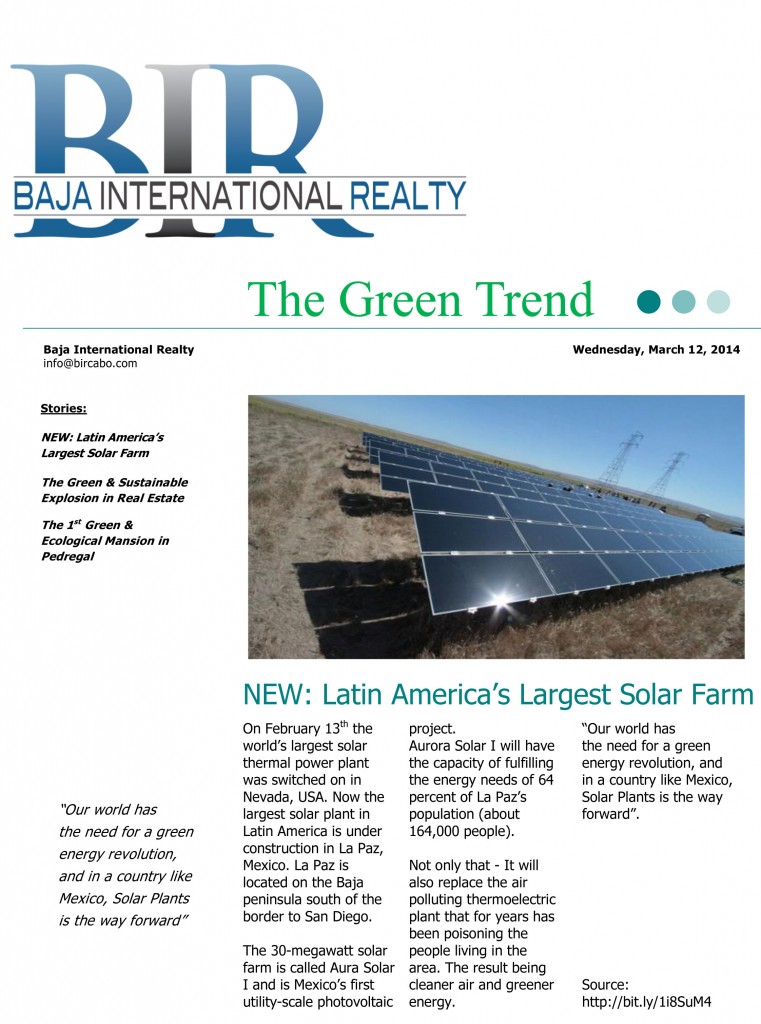 See it as a PDF-file: The Green Trend in Real Estate
As they say timing is of the essence. We have the absolute best condo value on a 3BR 3BA Penthouse condo in all of Cabo. This hot rod is priced at $198,000 with relatively low miles and has been owned by a couple in their 80s for the last 9 years and has never been rented.
Villa Domejean has been on the market for less than a month and will not last long. Priced well below market value the nearest comparable is priced $67,000 more.
Seller is now offering financing, 40% down, 15 year amortization, 5% interest, balloon over 4 years.
Follow this link to see the details:
Or contact Tony
TonyG@BIRCabo.com
The breeze to owning a home in Mexico . . .
You can finance your home in Mexico with affordable MEXICO home LOAN solutions.
International mortgage offers you the most extensive line of Mexico mortgages in the cross-border Mexico lending market today.  All of Premier's Loan Programs are designed exclusively for the U.S. and Canadian buyer wishing to acquire their vacation, retirement, or investment real estate in Mexico.