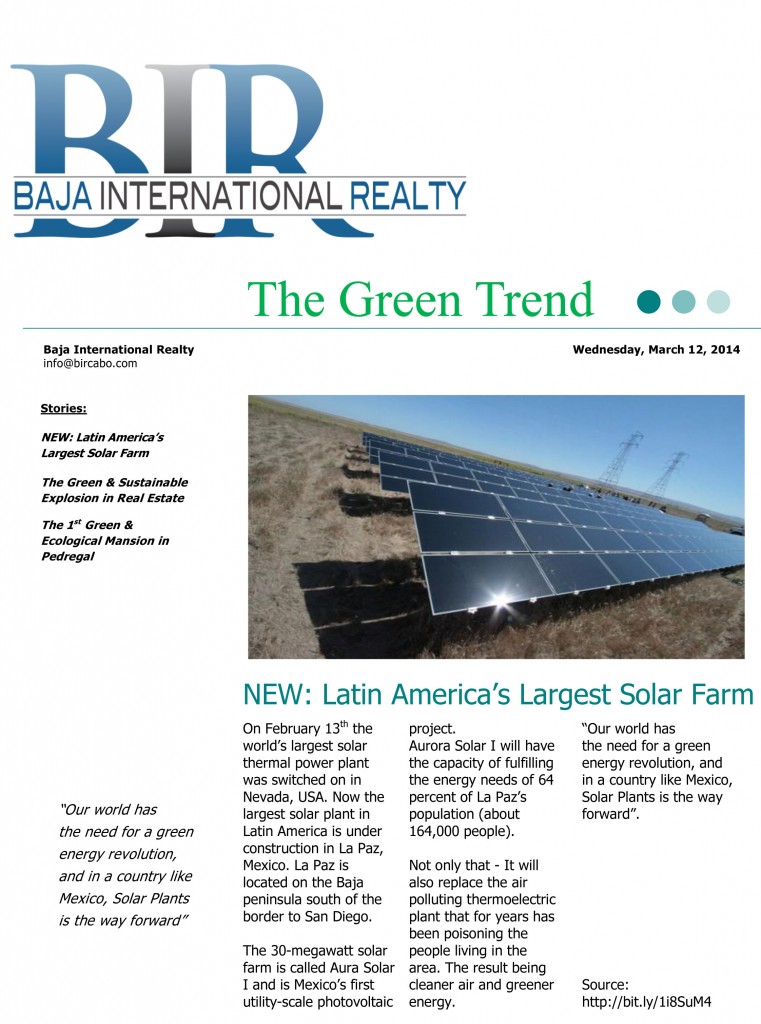 See it as a PDF-file: The Green Trend in Real Estate
Mexico's Secretaries of Foreign Relations and Tourism are in the process of  choosing Los Cabos as the host of the 2012 G20 Summit, which is the world's most important financial meetings of representatives from around the globe.
Although the host destination has yet to be announced, Los Cabos is a leading candidate for the event.
Gonzalo Franyutti, president of the Los Cabos Hotel Association express Los Cabos' interest in hosting the 2012 G20 Summit. "They told us that there is a great interest in having Los Cabos host the meeting since it has many advantages as a Mexican destination, such as security, climate and our highway infrastructure…Los Cabos badly needs a convention center in order to host an event of this magnitude.