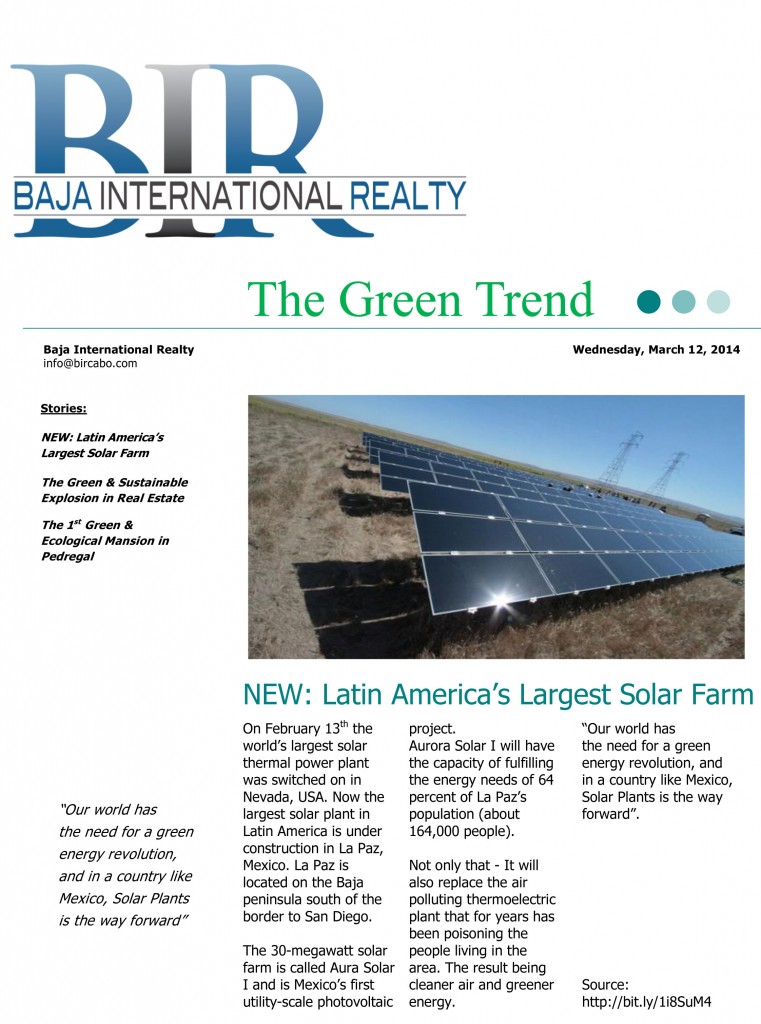 See it as a PDF-file: The Green Trend in Real Estate
If you've found yourself on our real estate blog, chances are you're interested in what's happening in the Los Cabos real estate market. You might be thinking about buying a vacation home here in paradise, or, you might be looking to move up into something larger in a more prestigious location. Whatever the reason, we're glad to have you and we look forward to being a source of sound real estate information for southern Baja California, Mexico and the Los Cabos region.
If condo properties in Cabo San Lucas are what you're interested in, visit our website specializing in Los Cabos condos. If Los Cabos luxury homes and villas are more your style and area of interest, check out Cabo Homes… a specialized website  that strictly focuses on single family, detached houses and villas in Los Cabos. If you're looking to build your dream house, construction-ready lots in Cabo are available in a wide price range as are larger developer land parcels for hotels, resorts and golf courses. Whatever your real estate needs are, Baja International Real Estate is here to serve you.
If you have any questions, feel free to ask!