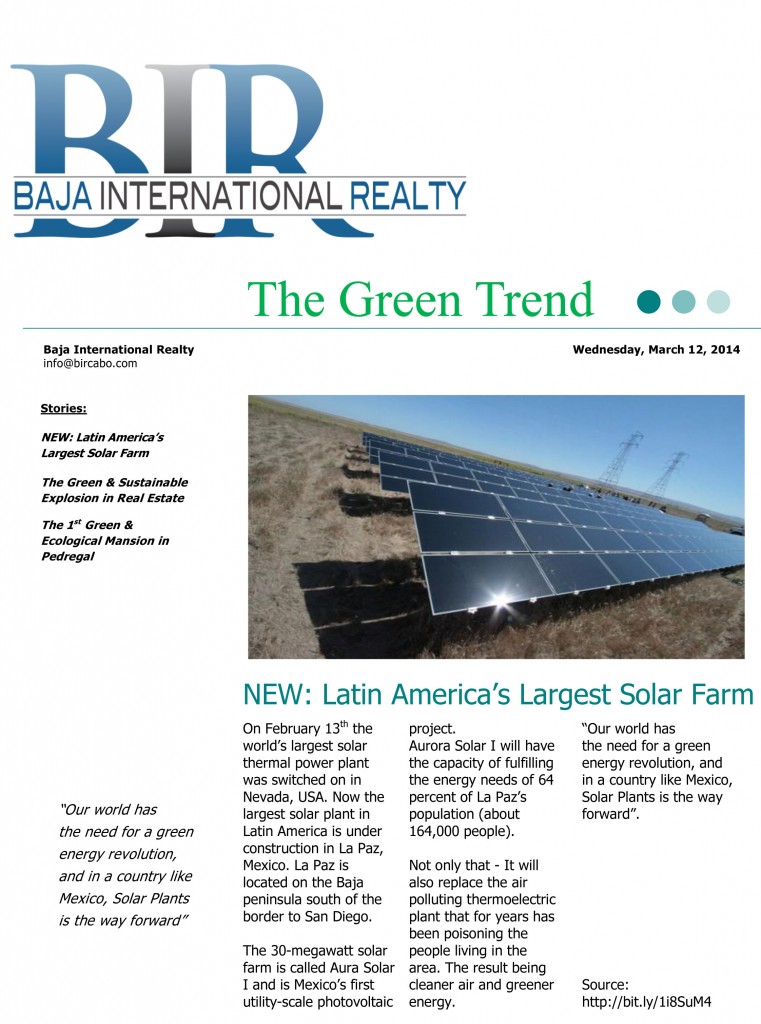 See it as a PDF-file: The Green Trend in Real Estate
Best development land in Cabo! If you are looking for an absolutely prime, signature building site for a hotel site, condo project, this is it! In Los Cabo, today, it does not get any better than this land for a signature project. Perfect land for a hotel building site or a high end condominium project. Or?
Feel free to call for a preliminary discussion but details cannot be shared until we first confirm the financial ability of potential buyer to move forward on this prime Cabo land. Appropriate discloser agreements will be signed after approval of potential purchaser.
CONTACT: Don Weis
Email: don@bircabo.com    Mexican Cell from USA or Canada: 011 52 1 624 129 6245
Baja International Realty www.bircabo.com